VOTE Like the Future of the LPEA Depends on it!
Vote for John Purser for LPEA District 4
Protecting Your Wallet
Stay focused on our core mission of distributing dependable affordable electricity to our members
Protecting Our Environment
Meet or exceed our carbon footprint reduction goals now and in the future
Transparency in the LPEA Board
Insist that plans for our future disclose detailed costs
Be Part of the Conversation
John wants every member to have a vote on important issues, such as leaving the Tri State contract. Join the conversation on Facebook, or talk to John about what issues matter most to you and yours.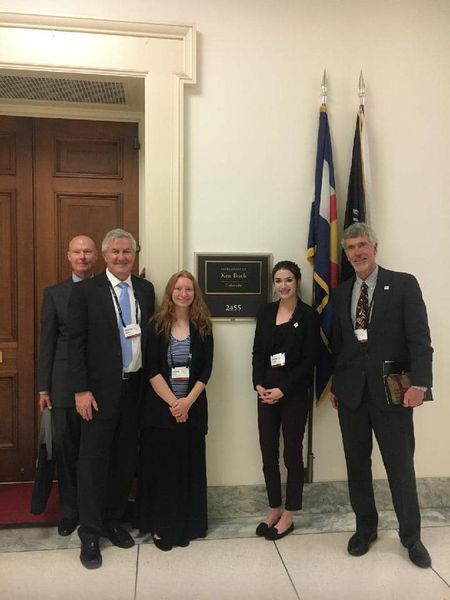 John's Candidate Statement
VOTE like the future of LPEA depends on it. Traditionally LPEA has been an electric distribution cooperative. LPEA has a great tradition of providing service to its members. There is now a push to expand the role of LPEA as an electricity generator.
I'm very concerned that this will not be beneficial to the membership at large and we'll lose focus on what LPEA has done well. The impetus for this change came years ago when the power provided to LPEA by Tri-State was produced by fossil fuels and had a large greenhouse gas footprint. Times have changed, and now Tri-State's goal for greenhouse gas reduction exceeds the strategic goal for LPEA.
There is no longer an environmental justification for leaving Tri-State.
This is a significant issue with many good points on both sides. One of the LPEA by-laws that I would advocate for changing is that contracts of more than a 10-year term would require a full membership vote.
There should be full, robust and comprehensive debate in our community. We have a large diverse membership, with 10% living below the poverty line. Our full membership should have a direct voice on long term contracts.
My economics degree, with studies in environmental economics, and security markets and financial institutions, provide me the academic background to evaluate solutions to long-term infrastructure planning for LPEA. My 35 years working in the IT industry provides the practical experience in organization management.
John is a longtime advocate for climate change awareness and responsible policy making, and is equipped to not only ask the right questions, but also tirelessly pursue answers.
Tri-State is aiming to eliminate all emissions from our coal plants in CO and NM by 2030
I believe there is a consistent narrative in the community that Tri-State is committed to coal. From my reading that hardly appears to be the case. Tri-State's carbon reduction goals are more aggressive in scope and timeline than the carbon reduction goal of LPEA.
Have a read:
By 2024, 50% of the electricity Tri-State's members use will come from clean energy
The narrative that Tri-State is not focused on generating power from clean energy sources is simply untrue. In 2020 alone, they have demonstrated major efforts toward increasing clean energy.
The LPEA strategic objective of a 50% reduction in greenhouse gases was set in 2017. It's 4 years later. Where do we stand?
We still have no metrics surrounding LPEA's strategic objective. What was our carbon footprint in 2017? What is our carbon footprint today? How are we measuring progress?
I am looking forward to asking these questions and doggedly going after answers as an LPEA board member.
We are told local renewables will be cheaper. What is the number?
What will it cost to put in a 50MW solar facility? What are we budgeting for land? How much will staffing cost? What is the cost of the solar panels and installation? Will this require new transmission lines and a new substation? What are the cost estimates that allow board renewables and LPEA staff to say local renewables are cheaper?
Reach out anytime. I'd love to talk to you about what's on your mind for LPEA and our energy needs.
If you're serious about helping John Purser make the LPEA board meetings way more fun, consider donating today.
Reach out to John to make your donation.